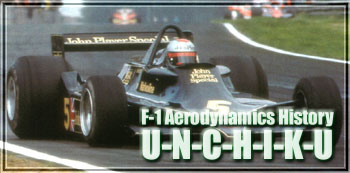 Here is the room of my knowledges' stock.
Making parade of my (uncertain!?) knowledges,
and I hope that they'll be a little useful for you !
I write mainly about the history of
aero-dynamics-devices for getting downforce.
At the same time, I intorduce you many old F-1 machines,
Grand Prix episodes and so on.
---